Northwest Missouri Bucks & Beards Outfitters, LLC
Northwest Missouri Bucks & Beards Outfitters LLC is a small, privately run business located in the northwest part of Missouri close to the Iowa line near Denver. As a smaller operation, we're dedicated to each and every client and to making sure your hunting trip is the best it can be. We work full-time throughout the year to ensure our clients have the best odds in the fall.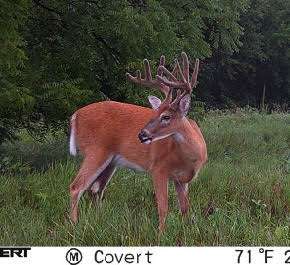 Missouri Whitetail Deer Hunting
We offer guided rifle, muzzleloader, and archery whitetail hunts. We include two meals per day and provide all transportation to and from stands. We do tracking and retrieval of game and while we do not have on site deer processing, we do have a deer processing business just down the road that does all the processing (or you can do it yourself if you prefer).
Missouri is a great state for whitetails located in the heart of the Midwest. Our beautiful state offers rifle hunts during the rut and has an early archery season that can be quite generous starting September 15th. With antler restrictions being in affect for close to 10 years here in Missouri, we continue to take bucks in the 150-180 class range! Tags are guaranteed over the counter (so you will not have any trouble).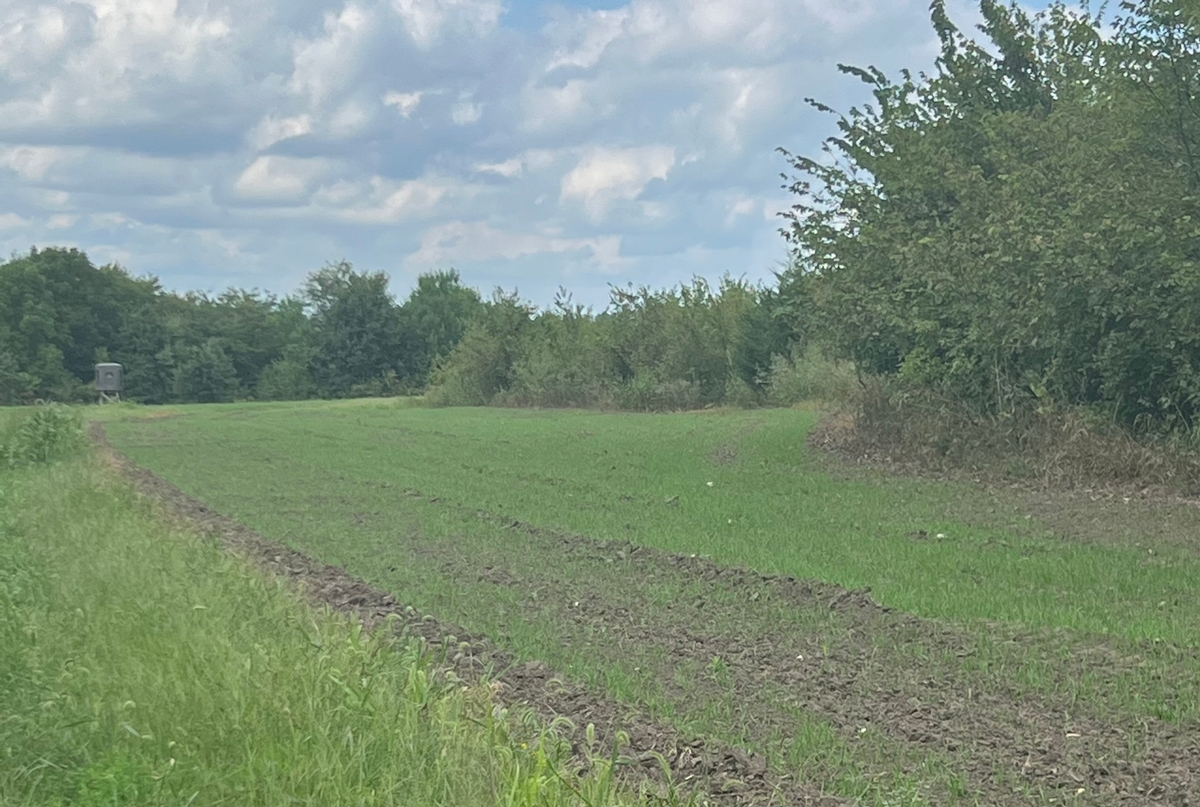 Our Missouri Location
Our main North Lodge is where we house the bulk of our hunts including the early season hunts, turkey and predator hunts. We also have the South Camp that is a stand-alone camp with its own 1080 acres. In addition, we have recently renovated an additional farmhouse known as the NMBBO Oasis that is just minutes away from either of our other two lodges.
All together, we have and manage approximately 11,000 acres including ground we lease and own! Because of this, we're able to offer a variety of very diverse terrain; complete with rolling hills timber, ditches and draws, soybeans, corn, clover, oat, and alfalfa fields. We have several food plots on our farms that we put in annually and maintain throught year.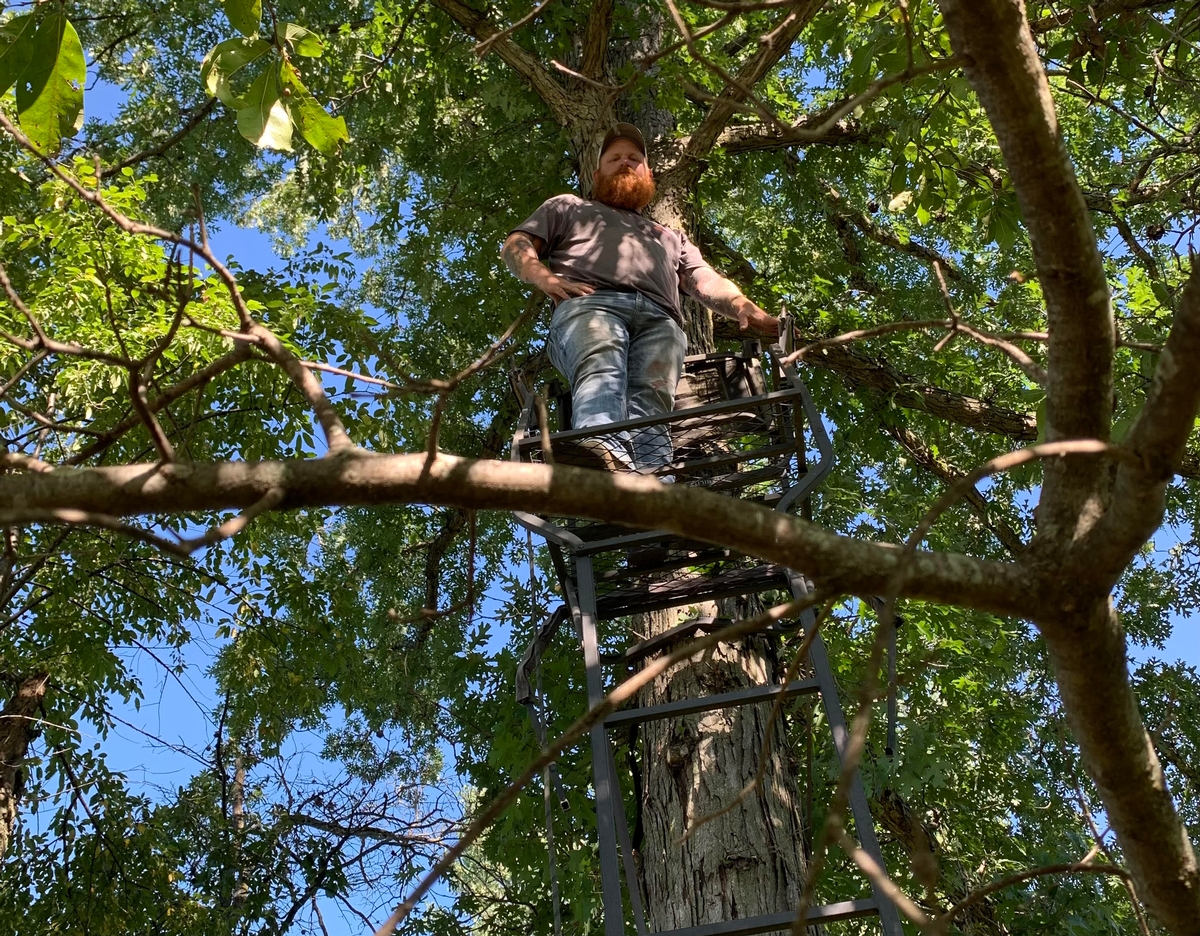 Hunting Set-Ups
Northwest Missouri Bucks & Beards Outfitters has several stand types and locations to accommodate the needs, desires and safety of all clients. These set-ups include box blinds, elevated quad pods, ladder stands, lock-on stands and ground blinds. Stands are checked frequently for maintenance and safety. All ladders and lock-ons come equipped with safety lines. We want to assure each client's comfort and we will discuss your needs well before the hunt.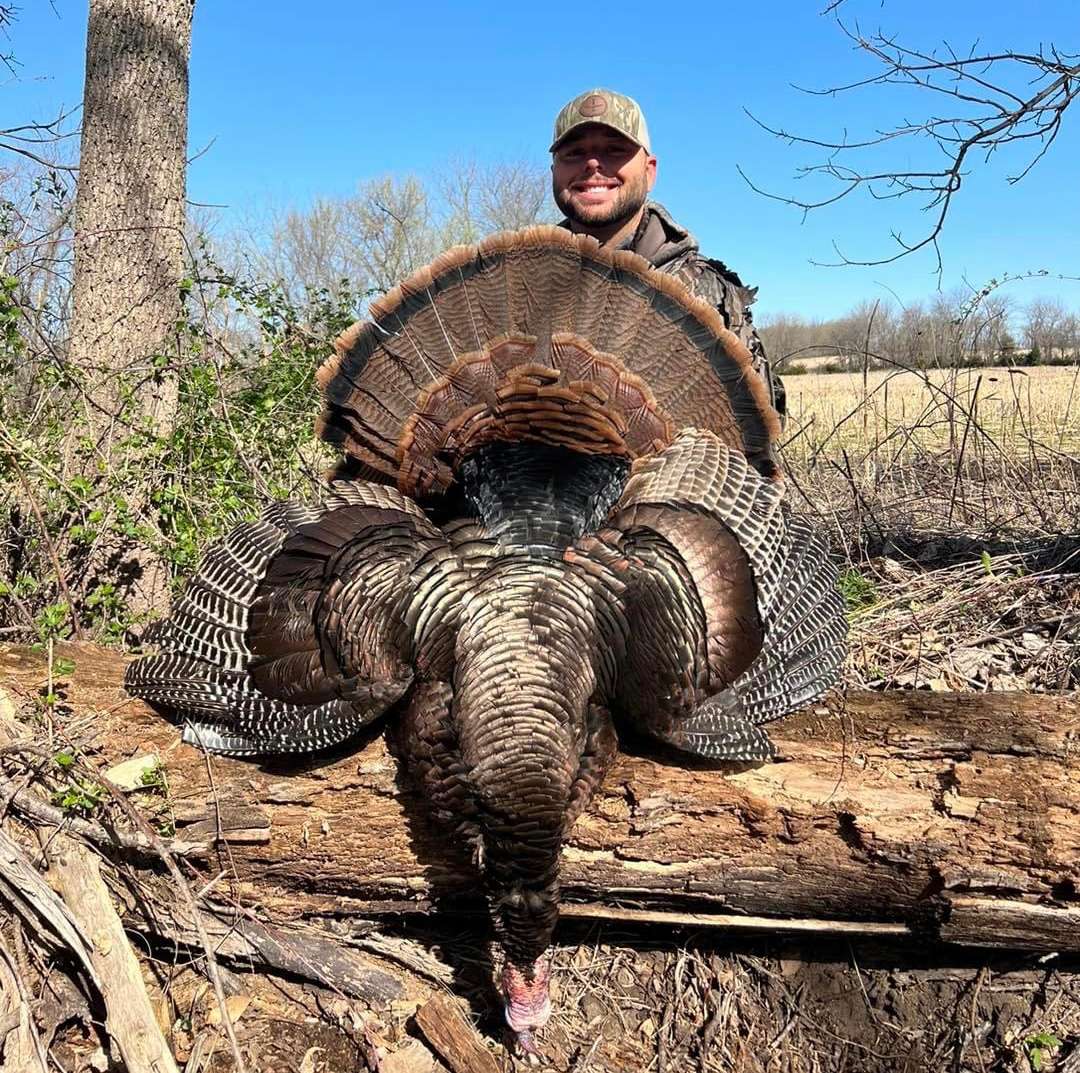 Just a sample of our longbeard inventory here at NMBBO!